Gallery Henrik Schurmann presents a special exhibition with a selection of Henrik's pictures from the coast. Henrik has been photographing along the Danish coasts for many years and the exhibition shows many different facets of these fantastic landscapes. The coast is one of the most well-preserved natural forms we have in Denmark, and Henrik has great love for this transition from land to water.
This is not a geography book's coverage of various Danish coastlines. It is more moods and snapshots that are both beautiful and fascinating that Henrik has found in his extensive image archive.
The exhibition "COAST" is a tribute to the Danish coasts.
You can see the exhibition in the Gallery from 22 September to 27 October 2023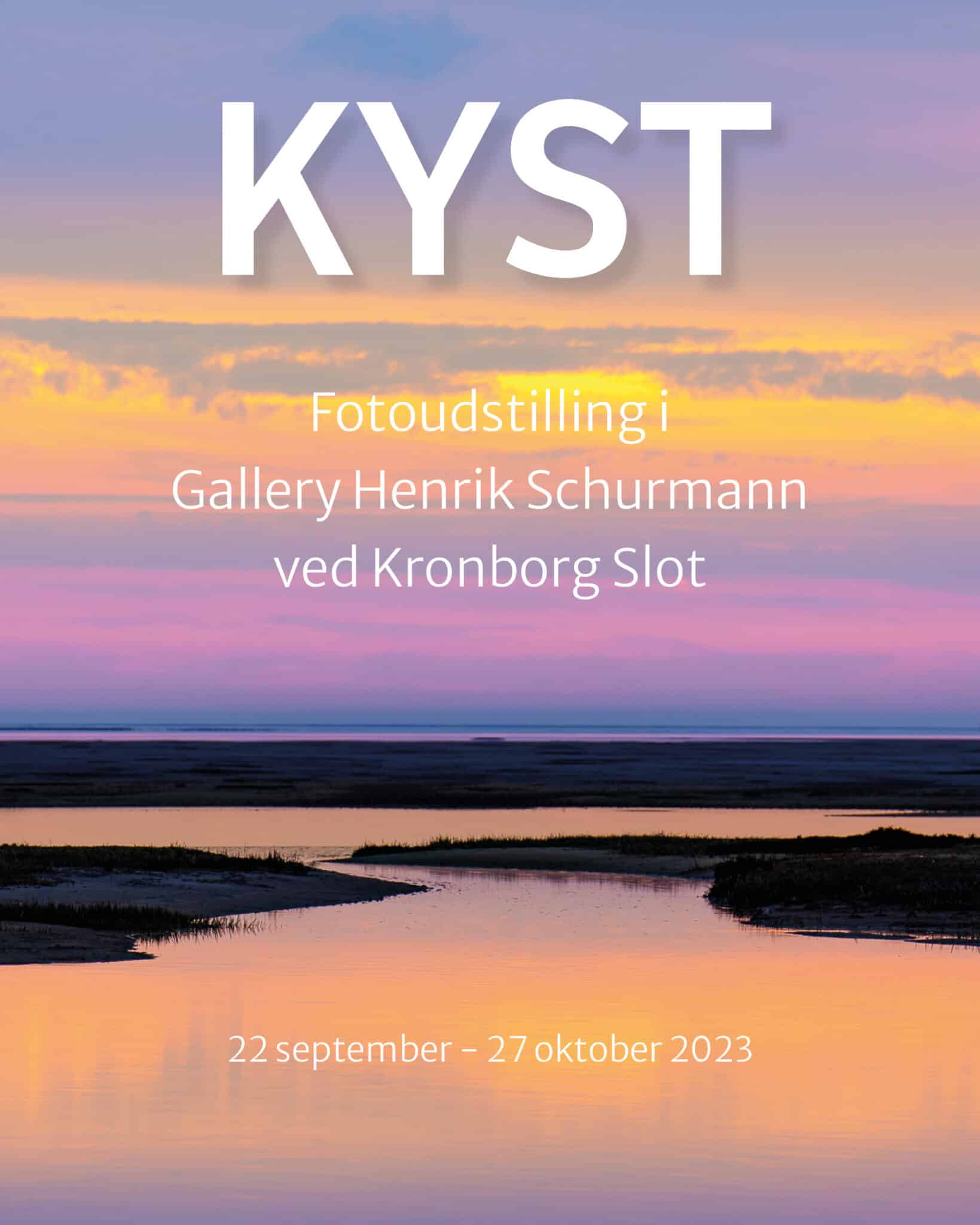 EXHIBITION SEPTEMBER 2023
Special exhibition "COAST"
Come and see Henrik's beautiful pictures from the Danish coasts. There exhibition opens Friday 22 September 2023 at 16:00